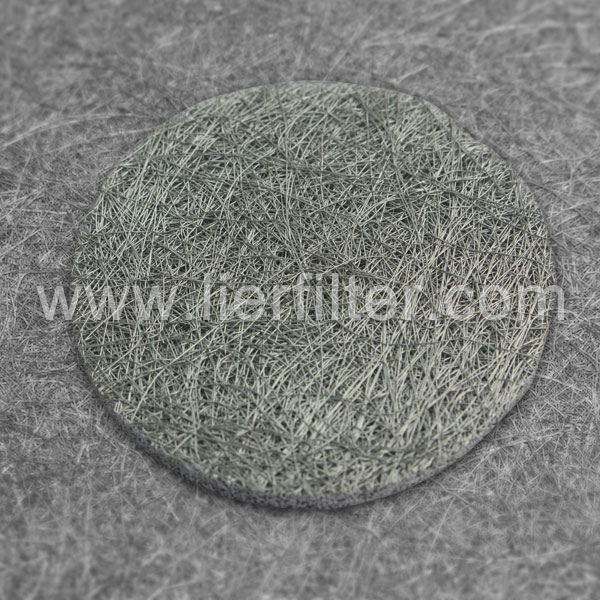 Combustion series Fecral sintered fibe felt products are widely used in boiler improvement,GHP air conditing,glass annealing,food baking,furnace sintering,warmer,painting paper,drying industry etc.with the advantages of long service life,environment protection and energy conservation,resistance to high temperature and deformation,no carbon deposition,foldable,good toughness,well-distributed pore size, and extremely high porosity factor and pollutant-holding capacity.
Purification series Fecral Sintered Fiber Felt products are widely used in chemical industrial and diesel car emission device as filtering and purifying material.Ni-Cr-Al porous solid is three-dimensional net structure,with the pore size of 0.1mm,and 85% porosity, it is the best choice for the integral type catalyst carrier material.
Specification:
1) Standard material:00Cr20A16 FeCrAl Fiber
2)Standard suppling size:1180*1500mm
3)Special specifications are on request
Features:
1)Resistance to temperature ≤1200℃
2)Stong thermal shock
3)No water uptake
4)Extremly weak thermal inertia
5)Complete combustion radition.
6)Long service life.